Here are some comics-related recent articles, interviews and news from around the web, collected for your convenience: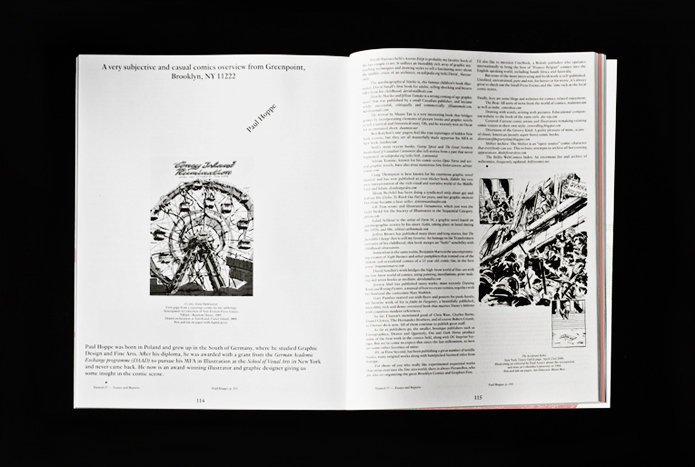 I wrote a little article for the
Cartoon & Comic
issue of
Slanted,
a German magazine about typography and design. I called it
A Very Subjective And Casual Comics Overview from Greenpoint, Brooklyn
, because that's what it is.
Furthermore, there is a nice feature about me over on the
Holy Yost,
because I'm contributing to
Digestae
, a food-themed anthologywith many great contributors including Jeffrey Brown and James Kochalka. Many thanks for the shout-out!
If you like to support the project, there is a
Kickstarter
campaign with great rewards.
And finally, here is an
interview
from MoCCA in which you can see me at the festival live and alive.
As always, thanks for swinging by!